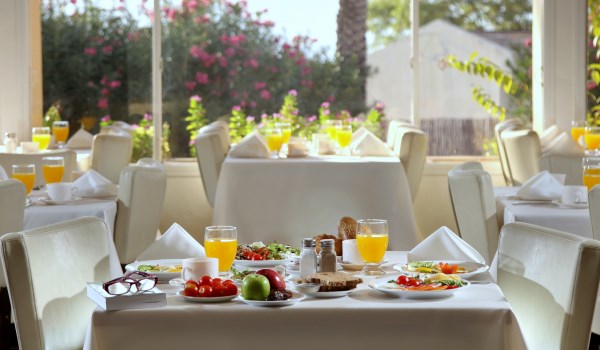 Resort Dining Room
Located in the central building, overlooking the lake,
the dining room serves a rich and varied buffet style breakfast
made with the finest fresh ingredients.
Delicious and healthy options for all, including vegan friendly dishes,
gluten free products and more.
Sunday – Saturday 6.30-10 AM
Delicatessen-NEW
Our new delicatessen is your one-stop-shop
for a variety of products to make your stay extra special.
Fine local produce and imported goodies along with basic necessities.
Sunday – Saturday 7-10 AM , 4-9 PM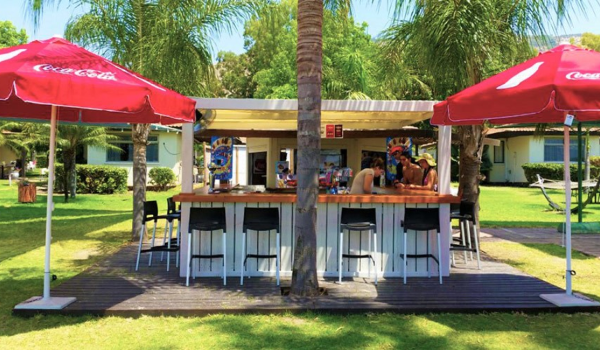 The Beach Kiosk
Conveniently located by the beach, the kiosk offers light meals, snacks,
drinks and ice-cream along with beach equipment and accessories.

Open during bathing season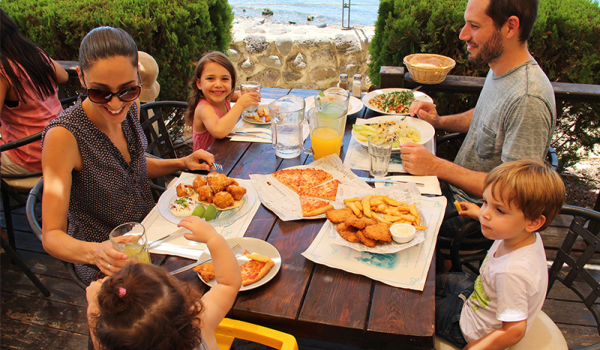 The Ein Gev Fish Restaurant
The veteran fish restaurant started as a small makeshift stall where the
catch of the day would be cooked for local fishermen and passersby
and grew over nearly seven decades to become a well-known
and well-loved lakeside restaurant.
The menu boasts a variety of delicious fish dishes and accompaniments
for everyone to enjoy – homemade with the finest fresh ingredients.
Friday-Saturday from 12 PM
The Fishermens Place at the Harbor
Located by the fishing pier overlooking the Sea of Galilee,
this little restaurant was built in a restored warehouse
formerly used by Ein Gev's fishermen.
On the veranda by the water you can enjoy a selection of fresh fish
and side dishes in a beautiful Mediterranean setting.

Sunday – Thursday from 12 PM